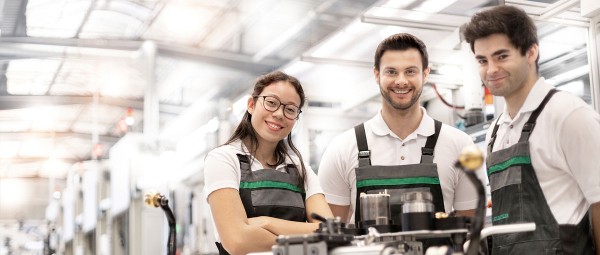 Apprenticeship
The Schaeffler Training Center has been developed in Schaeffler Group for more than 100 years and is the concrete practice of German dual education. Since 2005, we have set up vocational training centers in Taicang, Nanjing, Yinchuan and Xiangtan. After years of cultivation and development, we now have 17 full-time trainers and complete teaching facilities in China, covering relevant disciplines such as turning/milling/clamping/grinding/CNC/electrical. The training center continues to deliver technical talents to the company through training of apprentices and in-service employees.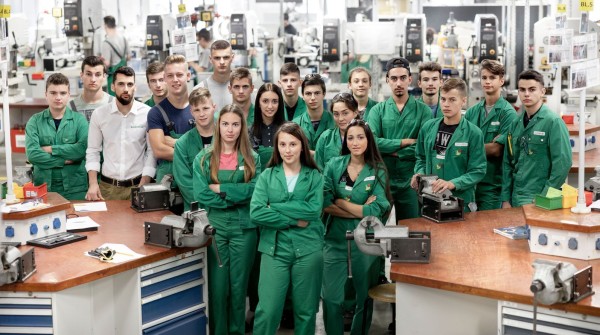 Specialized Apprenticeship
The Schaeffler Training Center cooperates with secondary/higher vocational colleges and universities to recruit apprentices in the mechanical and electromechanical direction, adopting the German dual system vocational training model and training professional and technical talents with German industry standards. The apprentices take the German AHK examination during the training period and can directly enter the employment of Schaeffler Group after graduation.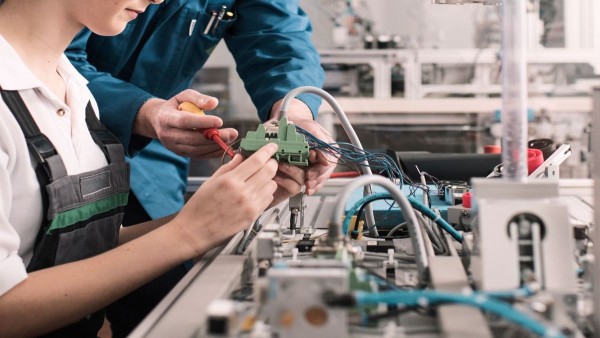 German "Dual System" Applied Bachelor (Two in One model, introduced from Germany)
Schaeffler cooperates with domestic colleges and universities to jointly train applied undergraduate technical talents. The 5-year training includes professional knowledge and skills, general competence, language (English/German), workplace literacy and other related contents; at the same time, Schaeffler also provides each trainee with 3-6 months training opportunities at its headquarters in Germany, aiming to cultivate composite technical talents who understand design, production and management with innovative training concepts and teaching modes.
On-the-job Talent Development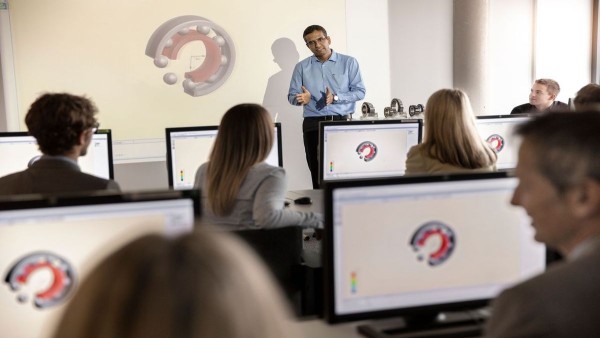 Skill upgrades
With the upgrading of the industry and the development of business, in order to help employees continuously improve their professional ability and deepen the apprenticeship spirit. Schaeffler Training Center has launched various learning programs and activities for front-line technical personnel within the company, such as "Job Skill Upgrading" and "Craftsman Skill Competition".
The "Job Skill Upgrading" provides employees with opportunities for in-depth job training and multi-skill learning through a combination of theoretical and practical training, with existing professional knowledge and future production technology as the main learning content. Through the assessment, employees can also obtain the national skill level certificate, realizing the double harvest of skill enhancement and personal value-added.
At the same time, the "Craftsman Skills Competition" provides a stage for all front-line employees to compete and show their skills. Through online and offline competitions, learning and communication before and after the competition, they can gain knowledge, show their skills and win honor.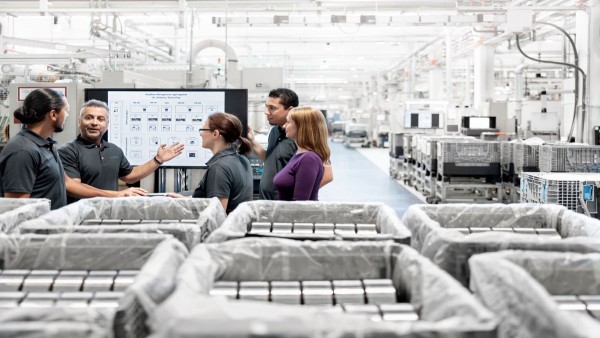 First-line supervisor development (Team Leader)
For first-time managers, the career change from individual contributor to front-line manager will bring a significant change in responsibilities. The program starts from the role and orientation of front-line supervisors and uses action learning to focus on on-site problem solving, management skill enhancement, and team performance improvement, so that they can gradually grow into excellent on-site managers.
Share Page