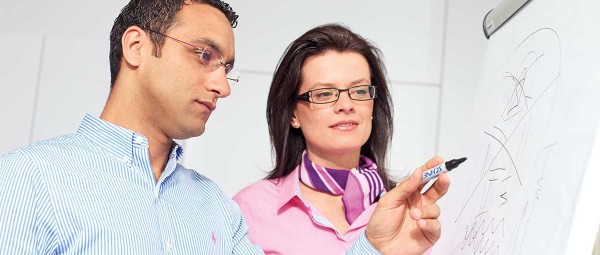 Schaeffler Technology Center
In the region, for the region
Schaeffler Technology Centers are our certified local technical centers of in-depth knowledge. They are staffed by specially trained engineers who, when needed, support our sales engineers in servicing their customers' technical requirements within the region. This additional resource enables us to quickly implement our full array of engineering and service know-how on a local level. Throughout the world, every one of our Schaeffler Technology Centers provides the same high standard of technical problem-solving capabilities on the basis of our comprehensive portfolio, which includes:
Selecting the right products for your specific application - if appropriate, with the help of calculation software such as BEARINX®
Determining the mounting tolerances
Calculating the rating life or lubrication intervals for your products
Mounting, lubricating and condition monitoring of your products
Training for your employees
and much more
With its Global Technology Network, Schaeffler brings together the worldwide expertise and countless years of experience of its many experts into a global network of knowledge. To that end, the Schaeffler Technology Centers are constantly in contact with our various expert networks. When highly specialized expertise is needed within a particular region, these global links supplement the locally available technical knowledge. This allows you to enjoy - in every corner of the globe - the innovative, customized solutions that can only come from the collective expertise of Schaeffler.
Quality that has been certified sets a global standard and creates worldwide trust
The "Schaeffler Technology Center" certification serves as both tangible proof and as a guarantee of the global, uniformly high standard with which we approach our personal partnership with our customers. All of the Schaeffler Technology Centers throughout the world are distinguished by a standardized portfolio of best-in-class services.
Share Page